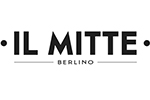 Company Size: 2-10
Gneisenaustraße 11, 10961, Berlin, Germany.
Founded: May 7, 2012
The IL Mitte is the first online newspaper for Italians abroad, inaugurated on May 7, 2012, in Berlin.
Founded by Valerio Bassan and Elena Brenna, who have maintained their direction until February 2015, today it counts on over 150 thousand unique visitors per month.
Il Mitte doesn't just provide timely and reliable updates on Berlin news to its reader: it actively engages with the local communities, working closely with both Italian and German institutions such as the Italian Cultural Institute in Berlin and the Freie Universität. We also maintain a fruitful collaboration with the Italian Embassy in Berlin, covering its events and main activities with social live streams and exclusive coverage.
Il Mitte is set to become one of the main players in the cultural- and business-event planning within the Italian community in Germany.