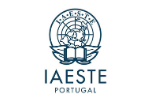 Company Size: 11-50
IAESTE Portugal, Mobility and International Cooperation Office, Instituto Superior Técnico, Av. Rovisco Pais, 1049-001 Lisboa, Portugal
Founded: 1954
IAESTE Portugal is part of an international (non-profit) association (IAESTE – The International Association for the Exchange of Students for Technical Experience) with more than 80 member countries worldwide.
Our focus is essentially on promoting professional internships abroad, social and intercultural reception programs, international networking and other career and employer branding activities.
It is also our fundamental goal to offer employers well-qualified and motivated trainees while at the same time provide students with technical experience relevant to their studies. All this within an environment of international understanding, cooperation and trust among students, academic institutions, employers and the wider community.