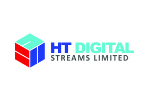 Company Size: 500
HT Media Limited, 18-20, KG Marg, Barakhamba, New Delhi, Delhi 110001
Founded: NA
Powering some of the most influential news brands in the country, HT Digital Streams with 150 million unique visitors a month and above 1700 million page views is today poised as one of India's fastest-growing digital media companies. Inspired by almost a century of fine journalism from the house of Hindustan Times, HTDS comprises hindustantimes.com, livemint.com, livehindustan.com, and desimartini.com. Among these four diverse digital platforms, we engage, entertain, and inform India's most discerning audiences.
At HTDS, we are committed to building trusted brands on the back of great content and a deep understanding of our customers—powered by the latest technology and a team of young, passionate leaders.
If building brands and impacting lives and society at large sound exciting to you, and if you're looking to do things no other newsroom in the country is doing, reach out to us.