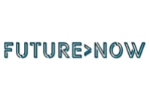 Company Size: 10
2081 Piliscsaba Mariapark u. 8.
Founded: 2018
Future-Now was founded in 2018, with the aim of supporting organizations in coping with the challenges of tech changes, new trends, new customer, and user needs. Our clients get help in understanding and applying areas and aspects of digitalization, technologies relevant for competitiveness in the next 1-3 years.
We help build an innovative culture, adopt off-the-shelf cutting-edge solutions by using an "I do – we do – you do" method. Digital transformation is not a goal but a measure. To be future-proof we believe in a flexible adaptive team who are open to change / development / cooperation.
Main services
Online / hybrid events, webinars, hybrid work consulting
Elearning strategy and project management
Sustainability consulting
Innovation activities and expanding an ecosystem