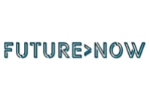 Company Size: 9
H2081 Piliscsaba Mariapark 8.
Founded: 2020
For the challenges of the fast chaning world, we'll find the answers!
Employees are in need of skills they were not taught at school: adaptability, creativity, critical thinking. In order to become a successful company in the future, these skills have to be developed. Future-Now provides the services you need to develop a future-proof company.