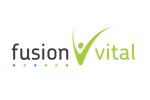 Company Size: 3
1188 Budapest, Ady Endre utca 123/B.
Founded: 2012
Fusion Vital's mission is to learn about and use the latest technologies and to share this knowledge, thus helping people all over the world to live a happier, higher quality and longer life full of vitality.
We have technological solutions in our hands that can revolutionize healthcare, and the established system of treatments can be replaced by prevention and health awareness.