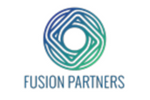 Company Size: 8
Kfar monash Israel
Founded: 2015
An Investment Development Firm focused on companies in special circumstances, we help companies continue their journey and helping them fund their business using special activities and methodologies and a very creative way of thinking and executing by that creatine the perfect conditions for a company to raise more money.
✅ Investing in initial Growth companies (A-C Round)
✅ Investment Banking Services (Private and Public markets)
✅ Scouting to Due-Diligence
✅ Special circumstances to leading investment rounds & M&As.
Fusion Partners is a team of highly experienced, knowledgeable professionals dedicated to matching startups with investments / M&As and government grants and companies looking for new avenues, expanding their portfolio, new opportunities, and new challenges. our clients are VC's / investors and startups.
Decades of accumulated experience in the worlds of finance, entrepreneurship & venture capital, allowed me to build a wide network of connections. Ranging from local to global relationships with companies and investors, buyers & sellers. Fusion Partners works alongside:
* Institutional entities
* Israeli ministry of economy
* Multinationals searching for innovation
* Corporations on the lookout for new investment and acquisition opportunities
* Companies seeking specific skills/knowledge/technologies
* Angel investors & Venture Capital funds looking to maximize their investment, manage deal flow and due diligence
* Startup incubators, accelerators, technological & scientific research centers & institutes
* International Accounting & law firms