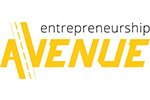 Company Size: 51-200
WU Campus, D2 building, 3rd floor, Welthandelsplatz 1 1020 Vienna, Austria
Founded: 2014
Entrepreneurship Avenue is Europe's largest student-focused startup event series designed to inspire, encourage and support young people to start their own business and join the startup scene. During five workshops (the labs) and a final Conference Day, participants gain unique insights into the experience of multiple startups and entrepreneurs and learn how to find, evaluate and pitch new business ideas. Organized by SIMConnect and ECN, the event connects students from all Austrian universities with founders, investors and other inspiring minds in the startup scene.