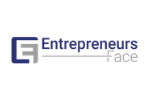 Company Size: 100-150
EF Agarpara, West Bengal, India 700110
EntrepreneursFace helps entrepreneurs to start up their business by helping them from the ideation stage to execution. We help you in connecting to the ecosystem through our one stop platform. Find your best business match in the global market and leverage our network to increase your reach.
We consult on creating a business plan from scratch; provide assistance in strategic planning, governance, M&As, funding needs and business mentoring. If you have a business and want to scale or take an exit, our team of experts will assist you on this process to ensure that success is never out of your reach.