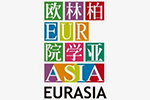 EURASIA Institute for International Education GmbH, Siemensdamm 62, 13627 Berlin, Germany.
Founded: 1993
EIIE EURASIA is a one-stop-shop pathway provider for German universities for Bachelor's, Master's and PhD students.
We offer comprehensive solutions for international students including university placement, language preparation, entrance examinations as well as orientation and academic counselling. We guide and support students from the choice of degree to final university placement at the best German partner universities.