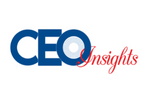 Company Size: 200-500
C-95, 2nd Floor, Sector - 2, Noida - 201301, India
Founded: 2017
CEO Insights is a monthly business magazine for CEOs, C-Suite Executives and other decision makers in India. Having both print and digital publications, we serve as a platform for CEOs to share their industry insights, which will help & inspire other executives to achieve their business goals and stay ahead in the market.
Showcasing leadership, motivational and influential success stories from different industries, 'The CEO Insights' monthly issue will also compile other Industry executives talking about current industry trends, CEOs strategizing their decisions to lead their company to success not only in sales, marketing, and production but also lead to successful employee retention, which is the core for success of any enterprise.