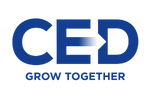 Company Size: n.a.
H-1027 Budapest, Kacsa str. 15-23.
Founded: 2018
CED is the Hungarian Government's dedicated institution responsible for export promotion and economic development in Central Europe.
100% owned by the Hungarian Ministry of Foreign Affairs and Trade.
Objective: To foster and support the export activities of Hungarian-based manufacturers and service providers in the CE region.
21 offices and regional representatives
Wide range of service portfolio
Targeted business partner mediation
Ensuring preferential appearances
at fairs and exhibitions
Trainings to help enter a foreign market
Extensive diplomatic and business networks2