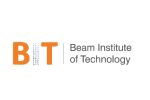 Company Size: 5
Am Bahnhof Westend 13, 14059 Berlin
Founded: 2022
At BIT – Beam Institute of Technology, we are dedicated to transforming lives through education and empowerment. Our flagship program, a 12-month coding bootcamp, is designed to open doors to lucrative tech careers for individuals with diverse backgrounds and skill levels.
What Sets Us Apart:
12-Month Coding Bootcamp: Our intensive 12-month coding bootcamp is crafted to equip individuals with the essential skills required to excel in the tech industry. Our comprehensive curriculum ensures that they gain the expertise needed to succeed.
Corporate Training: Beyond individual education, we collaborate with companies to provide tailored courses that enhance the skills and proficiency of their workforce. Our corporate training programs are designed to boost productivity, innovation, and competitiveness, as well as to facilitate career change within companies.
Mission: Our mission is deeply rooted in social impact. We are committed to helping unemployed individuals acquire the skills necessary to re-enter the job market with confidence. By doing so, we strive to reduce unemployment rates and contribute to a more inclusive and thriving society.
We believe in the transformative power of education. Companies, other educational providers and aspiring students are welcome to join us in our journey of learning, growth, and career success. Together, we can illuminate a brighter future for individuals and the job market.