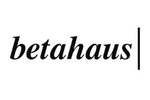 Company Size: 30+
Rudi-Dutschke-Straße 23 10969 Berlin
Founded: 2009
We started betahaus in a 250m² warehouse in Kreuzberg. It was 2009 and our founders were just six students who wanted to create an unconventional workspace. One where people could collaborate. Where entrepreneurs, startups, creators, makers, freelancers, early-stage tech founders, corporates, non-profits, service providers, small businesses, and remote teams of all kinds could break from the traditional office environment and imagine the impossible.
Today, we're one of the leading coworking brands in Europe with coworking spaces in Berlin, Hamburg, Barcelona, Sofia, and 76+ partner spaces worldwide. We're also creating a remote work framework to help startups and corporations adapt to a hybrid work model and design more flexible workspaces for the new way of working.