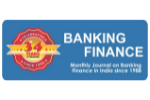 Company Size: Less than 50
25/1, Baranashi Ghosh Street, Near Girish Park, Kolkata – 70007, India
Founded: 1981
ABOUT COMPANY
Sashi Publications is one of the leading publishers of Journals and Books on Insurance, Banking and Public Relations. The group is in the publication business since last 3 decades. The journals and books have PAN India circulation and the books are also exported in foreign countries. The group published the first journal The Insurance Times in the year 1981 and since then there has been no looking back. The group continued to add array of journals and books from time to time and right it publishes 4 monthly journals, 1 tabloid and has more than 30 publications. The group has also launched www.bimabazaar.com which is a very popular portal in the Insurance field. The portal provides latest updates about the developments in the insurance industry in India may be life or general insurance industry.
ABOUT MAGAZINE – BANKING FINANCE
Banking Finance, which has entered into 34th year of successful & regular publication, is the most popular journal on Banking and Financial Industry in India. The journal covers informative articles & features on Banking, Finance, Reserve Bank, Industry News, Taxation, Mutual Fund, Stock Market, Housing, Statistics etc. A special emphasis is given RBI Regulations and notifications. The journal also covers interviews of distinguished personalities from the industry.
ABOUT PORTAL –
www.bankingfinance.in Our portal www.bankingfinance.in on Banking and Financial Industry is also very popular and its viewership is growing rapidly. The portal www.bankingfinance.in has been sponsored by The Insurance Times Group. The group ventured to publish the first monthly journal on Insurance in India in the year 1981 which is still is the most widely read Insurance Journal in India. In the year 1988 we published Banking Finance an exclusive journal on Banking and Finance Segment. Since then we have covered many milestones and our readership is growing from strength to strength. The economic scenario of our country is changing rapidly keeping in pace with the world economic scenario. Indian economy is standing on the cross roads where a little change in the Govt. policy and/or market response, labour indiscipline counts much. In this situation it is very important to keep yourself apprised of the prevailing trends of the economy. Our journal Banking Finance brings you the latest informations of the Indian Banking through its pages containing several innovative research articles and features which are not available elsewhere. It keeps you update with the development of the Banking and Finance Industry every month. Along with the journal our Online news portal www.bankingfinance.in keeps you update online in real time.