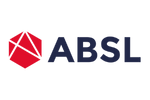 Company Size: 2
Hungary, 1082 Budapest, Futó utca 37-45. (Spaces Corvin Towers)
Founded: 2005
We are the professional outsourcing industry business association of Hungary.
The purpose of ABSL Hungary is to inspire the collaboration in regional industry, to achieve international knowledge sharing among companies in the business services sector, to exchange best practices, to inspire the company communities in the sector for the continuous strive for excellence and finally to promote the constant growth and strenghtening the position of the sector in the region.