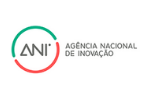 Company Size: 100
RUA DE SALAZARES, 842 Edifício NET
PT
A ANI — Agência Nacional de Inovação S. A., tem por objeto o desenvolvimento de ações destinadas a apoiar a inovação tecnológica e empresarial em Portugal, contribuindo para a consolidação do Sistema Nacional de Inovação (SNI) e para o reforço da competitividade da economia nacional nos mercados globais.
Compete à ANI prosseguir as linhas orientadoras para uma estratégia de inovação tecnológica e empresarial para Portugal, 2018-2030 (de acordo com a RCM 25/2018), nomeadamente o estímulo do investimento privado em investigação e desenvolvimento (I&D), a promoção da colaboração entre entidades do sistema científico e tecnológico e o meio empresarial e o reforço da participação em redes e programas internacionais por parte das empresas e entidades do sistema científico e tecnológico nacional, nomeadamente instituições de ensino superior e centros de interface, com vista à promoção das suas capacidades, competências e resultados da política de apoio à inovação.
Compete também à ANI a divulgação, a nível nacional e internacional, em colaboração com outras entidades, nomeadamente o IAPMEI, a AICEP e a FCT, de casos de sucesso da inovação em Portugal, ajudando a associar a Portugal uma imagem de país inovador e a justificar investimentos crescentes, através de retorno para a economia e para o bem-estar e qualidade de vida da população.
A prossecução da missão da ANI será articulada com outros objetivos de políticas públicas, nomeadamente as prioridades para o próximo ciclo de Fundos Estruturais, o Programa Nacional de Investimentos 2020-2030, o Programa Nacional de Reformas e o Programa Nacional da Política de Ordenamento do Território, bem com as prioridades e objetivos associados à participação de Portugal nos programas de apoio à I&D no quadro europeu.
EN
The ANI – Agência Nacional de Inovação, SA, aims to develop actions to support technological and business innovation in Portugal, contributing to the consolidation of the National Innovation System (NIS) and to strengthening the competitiveness of the national economy in global markets.
ANI is responsible for pursuing the guidelines for a technological and business innovation strategy for Portugal, 2018-2030 (in accordance with RCM 25/2018). In particular, its remit includes stimulating private investment in research and development (R&D), promoting partnerships between science & technology system and business entities, and increasing international programme participation by the national science & technology system's companies and entities, specifically Higher Education Institutions and Interface Centres. This is all aimed at promoting their skills & competences, and the results of the innovation support policy.
ANI is also responsible for publicising innovation success stories in Portugal in partnership with other entities, specifically IAPMEI, AICEP and FCT. This will help give the impression of Portugal as an innovative country and will justify increased investment due to returns for the economy and improvements to the population's welfare and quality of life.
The pursuit of the ANI's mission will be articulated with other public policy objectives such as priorities for the next cycle of Structural Funds, the National Investment Programme 2020-2030, the National Reform Programme and the National Programme for Spatial Planning Policy, as well as the priorities and objectives associated with Portugal's participation in R&D support programmes within the European framework.