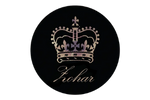 Company Size: 5
rothchild 45 tel aviv
Founded: 2012
Zohar Studio is a digital product agency. We design making ux  and build high-end web and mobile applications including the branding side.
Our portfolio is diverse and includes work created for a range of B2B and B2C clients: from leading high-tech and startup companies to businesses in the medical and fashion industry
Since 2012 we have been working with successful startups 
We have developed our distinctive methodology which consists in 6 steps process, and allows us to constantly deliver successful digital products.
Through memorable and distinctive solutions we want to simplify and enhance our clients and their users lives.