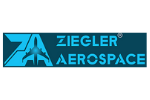 Company Size: 146
3rd Floor, Ravi Enclave, Kondapur, Hyderabad, Telangana, India 500084
Founded: 2019
Ziegler Aerospace is a Global Aerospace Company, operating under the EASA Part 21 framework and headquartered in the United Kingdom. We are offering a unique range of Engineering Services to cater the needs of Airlines, MRO's & Regulatory approved organisations. ZA Strength revolves around a knowledgeable, professional and highly experienced team is engaged in the design and certification of multi-disciplined Minor and Major (STC) aircraft modifications (interiors, avionics, structures) of all types of Large Aircraft.
With our Aircraft Design and Engineering capabilities, we solve complex aircraft modification and certification challenges for OEM's, airlines, and aviation authorities all over the world. Based upon our extensive experience and using our structured and multi-disciplinary systems engineering approach, our Engineering Team provide high-tech technical and process integration solutions to achieve best quality, lower life cycle costs and shorter Time to Market, compliance to all regulatory aspects.