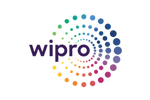 Company Size: 200000+
3200- 500 Centre Street, Calgary AB
Touching Canadian lives every day, Wipro Canada's end-to-end best practice solutions help Canadian businesses and communities innovate and transform digitally. We partner with national brands in some of Canada's largest industry sectors such as utilities, public sector, financial services, telecom, airports, engineering, construction, and operations.
As Canada's premier information technology, consulting, and business process services company, Wipro sets Canadian businesses up for future growth and success with rich proprietary technology and industry-backed global experience. We're committed to Canada's digital future and offer sustainable and innovative solutions so our Canadian customers can get there. Wipro works step by step with its customers for unique and tailored digital transformation practices that directly lead to enhanced customer and employee experiences, increased efficiency and effectiveness, and overall operational excellence.