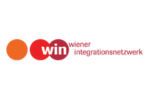 Company Size: 9
Meidlinger Hauptstrasse 51-53/2/5
Founded: 2004
Living and spreading inclusion for nearly 20 years.
WIN is a non-profit association that works to integrate women and men with disabilities/disadvantages into the workforce. WIN was founded by employees with the aim of offering professional services in a self-designed framework. We work non-partisan and non-denominational.