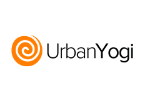 Company Size: 8
176/C, 4th Cross, 13th Main Rd, Near Maharaja signal, Koramangala 4th Block, Bengaluru, Karnataka 560034
Founded: 2018
UrbanYogi is #1 app for meditation & sleep, recommended by top psychologists, therapists and mental health experts. Try Urban Yogi for free today and join millions experiencing lower stress, less anxiety, and more restful sleep.
Our meditation & sleep therapy sessions offer guided mindfulness, daily motivation, guided sleep meditations and coaching by world-renowned experts, personalized for the way you live your life.
We'll help you feel less stressed, get better sleep and be your best self whether you have 5 minutes in the morning, 20 minutes during your commute or need to fall asleep quickly. Start your Urban Yogi for free today and live better every day.