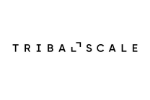 Company Size: 95
207 Queens Quay W Suite 420
Founded: 2015
We build digital products and transform businesses. We help the world's largest enterprises and best entrepreneurs identify strategic opportunities to build, design, and release cutting-edge technology solutions to benefit their customers.
All services under one roof: strategy, design, development, and QA. We are fluent across platforms. Whether it be building cloud-native applications, refactoring code, creating web, mobile, in-vehicle Voice apps, connecting businesses to their users, or improving accessibility, we've done it all. We'll help you and your team create and release digital products that benefit your business, and your users.
Not a massive development shop, VC firm, or design agency. But a unique group of skilled individuals, all feeding on one another's talent.