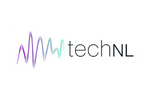 Company Size: 13
391 Empire Avenue, Suite 5, St. John's, NL A1E 1W6, CA
Founded: 1988
techNL is a not-for-profit industry association representing Newfoundland and Labrador's technology and innovation sector. Our key focus is to actively work with stakeholders to develop short-term and long-term solutions for availability of talent to support the growth of the technology sector.
We help connect candidates with companies in the tech sector in Newfoundland and Labrador.
—
The technology and innovation sector in Newfoundland and Labrador is a significant economic driver. Local technology companies contribute in excess of $1.6 billion to the economy each year. Fueled by the explosive growth of established companies and new startups, the tech sector in the province is expected to hire more than 2000 employees in the next five years.
Best of all, living in the uniquely beautiful and rugged Newfoundland and Labrador offers unique advantages such as: short commutes, affordable housing, accessible ocean views, and activities in the great outdoors.