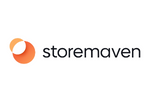 Company Size: 55
Alfasi Street 36, Tel Aviv
Founded: 2015
We are the world leader in mobile growth and app-store optimization, empowering mobile app developers like Airbnb, Tik Tok, Uber, Facebook, Google, Disney, and many more using a world-class AI-powered mobile growth platform, and cutting-edge domain expertise.
We're bootstrapped, meaning we've achieved unbelievable things and are profitable without ever receiving an outside investment. We know what we're doing, our market is growing dramatically, and our leadership builds team members to operate effectively and autonomously.
So what do we do? Our Products help mobile marketers across UA, ASO, product marketing, brand marketing, and growth teams make better data-driven decisions to maximize the growth of their apps and games.