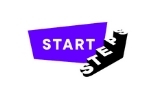 Company Size: 5-10
Rheinsbergerstr. 76/77, 10115 Berlin
Founded: 2020
If there's one thing we've learned this year, it's that the world is changing. And if you've found yourself changing with it, StartSteps is here to help find a direction that works for you.
With our help, you can navigate the shifting worldscape by tapping into the wide and opportunity-filled tech ecosystem we know and love.
We believe that changing directions doesn't have to be daunting if your footsteps are guided by the right compass.