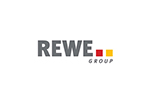 Company Size: 92000
Industriezentrum NÖ-Süd, Straße 3, Objekt 16, 2355 Wiener Neudorf, Austria.
Founded: December 1953
With its trading companies BILLA, PENNY, BIPA and ADEG, the REWE Group Austria is the one of the market leading companies in the Austrian food retail industry and one of the largest employers in Austria. All in all, REWE employes around 92,000 people, 45,000 of them in Austria and over 47,000 in CEE countries. The headquarters are based in Wiener Neudorf and in the south of Vienna. All levels, from young professionals to top managers, are represented here. The IT department with around 450 employees, creates customized software and hardware solutions for all domestic and international divisions of the group. The services offered range from connecting stores to the central system to warehouse logistics, CRM systems, location planning up to business intelligence.