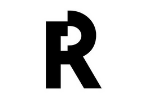 Company Size: 500+
Looiersgracht 32, 1016 VS Amsterdam, Netherlands
Founded: 2000
Reaktor is a consultancy that helps our clients (adidas, Finavia, FC Liverpool, and others) succeed in technology. We create digital products, services, and strategies. We've also been demystifying programming by teaching kids to code with LEGO, educating people about the elements of AI, sending a satellite to space, and much more.
At Reaktor, you will solve meaningful and challenging tasks with a friendly team of the brightest minds. We hire a personality, not a pair of hands. Here you're free to express your personal quirkiness, explore different domains and technologies, and shape your own development path.
We offer everything you'd expect of a tech company, but what really makes us different is our culture — and that isn't so easy to put on paper. Nevertheless, we'll give it a try:
Flexibility in working hours and choosing your projects.
Autonomy: Amsterdam office is led by a Leadership Team instead of a single CEO, it is in the core of our culture to make sure you always have a say.
Growth: make use of unlimited training budget and participate in our global communities of practice.
Freedom to shape the career path you like: try on different roles as you develop at Reaktor.
People: we put people first in everything we do and like to spend time together having Thursday dinners or discussing favorite podcasts in our hobby channels.
The necessary stuff to make your life comfortable like health insurance, pension plan, phone subscription, latest phone and laptop models and extended vacation days.
The cool stuff like the company boat, office trips, and parties (when we are back to the new normal).