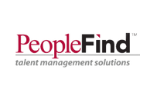 Company Size: 5
701 Sheppard Ave West
Founded: 2000
People Find, Inc. is an executive search and outplacement firm committed to the delivery of outstanding results. We work with organizations in every industry, recruiting and outplacing employees at all levels.
OUR COMMITMENT TO SERVICE AND VALUE
We custom tailor programs to meet the needs of our clients. We endeavour to deliver the best service and value available in the industry.
Executive Search:
We recruit top talent from middle management through to "c" level within all industries and within government agencies.
We offer customized retainer or contingency packages to best meet your needs.
Our search professionals have extensive hands-on industry business experience.
We are a member of National Personnel Associates, the Worldwide Recruiting Network, ExecuNet and The Association of Canadian Employment and Staffing Services.
We maintain the highest standards of confidentiality and integrity.