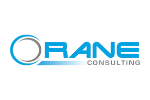 Company Size: 150+
C-56A/5. 2nd/3rd Floor, Sector 62, Noida, INDIA - 201306. Landmark: Shri Manglam College Building
Founded: 2009
Powered by technology and an entrepreneurial spirit, with unmatched expertise, we at Orane strive to transform ideas into experiences. Founded in 2009, Orane Consulting Pvt. Ltd. emerged as a technology partner which builds a digital enterprise and deliver long-lasting value for our clients across domains.
Orane provides solutions for SAP ERP Management, Enterprise Digital Transformation, Business Analytics along with a multitude of customized solutions and is fueled by the fast-paced world of innovation and digitization. We are an insights-driven and outcome-based organisation meant to help accelerate returns on your IT and business investments. Orane SAP practice provides enterprises with end-to-end consulting, implementation, migration, and support services.
Our deep industry domain experience supported by our proprietary methodologies, frameworks and SAP-certified tools and accelerators help enterprises speed up their digital transformation journey. Orane's JAVA center of excellence prides itself having delivered multiple complex and cutting edge transformation solutions utilizing technologies like Spring, Apache Struts, Hibernate, ensure an exact match with the business objectives. Our customers regard our team as specialists helping them accelerate their digital journey to accelerate the digital footprint by supporting IT goals & operations.
We are a team with a strong set of 200+ Technology & Business Cross-Functional experts from 9 nationalities. Inclusion and diversity foster innovation drives strength and is a competitive asset to our organization.