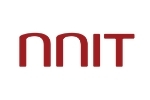 Company Size: 3 000 +
Bucharova 2641, 158 00 Praha 13
Founded: 1994
NNIT is a leading provider of IT transformation services and solutions to international life sciences companies and for the Danish private and public sector.
At NNIT, we stand firmly on our three core values – Open & Honest, Conscience driven and Value adding, and we strongly believe that we can make a mark on business and society together with our clients and partners.
Make your mark
Join an international team of talented colleagues who care for our customers' IT as if it were our own. We simply aim higher and try harder – in our deliveries, our processes and our customer relations.
You'll be part of a culture with room for independent thinking and individual responsibility, grounded in the Nordic principles of openness, trust, honesty and respect.
NNIT offers some of the most challenging digitization projects in the IT industry. You'll help deliver high-impact, high-quality solutions and services that transform the way our customers, private and public, do business. Along the way, you'll be deeply encouraged to influence your own career development.