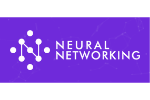 Company Size: 20-25
28 Surrey Quays Road, Ontario Point, London, London SE16 7EE, GB
Founded: 2016
Neural Networking believes in ethically recruiting teams for conscious companies staying ahead on the AI adoption curve.
In an industry so nascent, understanding the value of someone's experience is a challenge that requires expert knowledge. We have developed a deep understanding of how the current cutting edge has evolved from the past. So, we can identify candidates relevant to your requirements.
A combination of continuous research and expert advice enables us to deliver pre-screened candidates for your technically elite, diverse teams. This means you can focus on meaningful work.
Core Values: Trust & Transparency, Diversity & Inclusion, Tech for Good.