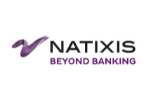 Company Size: 1200
Rua de Santos Pousada 220 - 4000-478 Porto, Portugal
Founded: 2016
Natixis in Portugal is fully integrated in the global organization of Natixis, a French multinational financial services firm specialized in Asset & Wealth Management, Corporate & Investment Banking, Insurance and Payments. A subsidiary of Groupe BPCE, the second-largest banking group in France through its two retail banking networks, Banque Populaire and Caisse d'Epargne, Natixis counts nearly 16,000 employees across 38 countries.
Based in Porto, Natixis Innovation Hub mission is to transform traditional banking by developing innovative solutions for the bank's business, operations and work culture worldwide, as a key driver of the company's culture of agility.
Join a team where you can make things change, achieve limitless perspectives to evolve and grow, become an expert and reach your full potential! Because you deserve much more than a job.