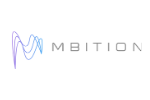 Company Size: 350
MBition GmbH Dovestr. 1 10587 Berlin E-mail: info_mbition(at)daimler.com Represented by: Gregor Zetsche Commercial Register: Amtsgericht Charlottenburg HRB 188241 B VAT registration number: DE 222069900
Founded: 2017
MBition GmbH, Mercedes–Benz is bringing the automotive industry into the future! How?
We are working on a software-defined architecture, that allows us to create state-of-the-art customer functions that span one or more domain controllers with significant processing power. One of these high-performance domain controllers is used for automated driving functions (e.g. automated driving on highways).
We do this in Berlin and Sindelfingen as a 100% subsidiary of Mercedes-Benz AG, which has been perfecting the art of moving people, products, and services from A to B for more than 120 years.
With an international team of 500 employees, we want to integrate people who appreciate quality, creativity, and teamwork just as much as we do. Together we create passionate technology on exciting topics like automated and autonomous driving, infotainment systems or mobile APPs. And we need YOU to help us shape the future!