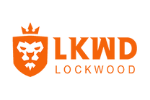 Company Size: 230+
Lockwood Publishing Ltd Floors 1/2, City Buildings, (34) 24-48 Carrington Street, Nottingham NG1 7FG
Lockwood is one of the leading independent UK mobile games companies. Our most successful product to date is a 3D virtual world on mobile called Avakin Life. We build unreal places for authentic people. We've created a reality where players can truly be themselves and a community that embraces self-expression. We live in Nottingham, Newcastle, Lisbon, Vilnius and the imaginations of players around the world.
At Lockwood, our vision is to bring people together through Avakin Life so they can play, share and socialise! Listed as one of Europe's fastest growing tech companies by the FT for 2020 as well as winning numerous TIGA and other awards several years in a row, our journey's only just begun. With great benefits including an employee share scheme, we're a super destination for those who want to work on cutting edge social experiences in an environment that fosters communication and creativity. We're always looking for talented people – if you are interested in helping us shape Avakin Life's future, this is a great opportunity.