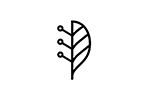 Company Size: 30
Kottbusser Damm 79, 10967 Berlin
Founded: 2017
Join our team and help us reshape the health care industry by building the next horizon of easy-to-use motion analysis.  
Lindera is first in digitalizing motion analysis, to offer an objective, systematic and mass ready tool for fall prevention. With cutting-edge computer vision research and technology, we capture and calculate human motion and pose in 3D space with a smartphone camera.  
We are a passionate team of data scientists, engineers, psychologists and health care professionals. We're proud of what we have achieved and have received numerous awards for our innovative approach to 3D motion analysis. But we do not rest on our past merits and will stay at the fore-front of AI/Deep Learning Technology to deliver products that make a significant difference in society.