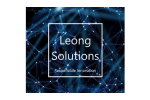 Company Size: 2
-
Founded: 2018
RESPONSIBLE INNOVATION | DIFFERENTIATING THROUGH TRUSTWORTHINESS
We deliver real change using proprietary methodologies with a holistic ethics-based approach to digital business transformation.
Services:
💡Transformation & Change
✔️ Initiation, Design and Delivery of Transformation or Change Programme(s) / Project(s)
✔️ Programme / Project management & governance, delivery assurance & risk management
💡 Responsible Innovation (https://resinno.carrd.co/)
✔️Analyse, Understand & Execute Gap analysis, assessment, remediation, and related services relating to maturing your organisational, risk management and governance capabilities, while aligning core values and ethics with purpose, towards enabling audit compliance in the context of Socio-Technical Systems processing personal data, and attaining trustworthiness.
✔️Strategise, Change & Transform Defining and operationalising your organisation's Responsible Innovation strategy, mindset and culture to ensure that the outcomes from the use of Socio-Technical Systems processing personal data comply with relevant regulations while preserving human agency, human autonomy, human integrity, human dignity and human rights.
✔️Get Fit & Prepare Pre-Audit services to prepare your organisation for an Independent Audit of AI, algorithmic or autonomous systems processing personal data leveraging ForHumanity Audit Criteria.
✔️Verify for Trustworthiness ForHumanity Independent Audit services (except when we have also provided non-Audit services in the previous 12 months)
💡 Software and Managed Services Solution Selection & Implementation
✔️ Business Requirement(s) Specification
✔️ Vendor analysis & assessment
✔️ Solution implementation, risk & performance management
✔️ Quality Assurance & Acceptance
💡 Programme & Project Management & Turnaround
✔️ Assessment of distressed Projects, Programme
✔️ Strategy Development & Execution
💡 Advisory & business development/ Go-to-Market
✔️ Strategy Development & Execution