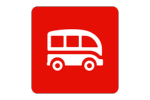 Company Size: 200
26 Rudi-Dutschke-Str. 10969 Berlin, Deutschland
Founded: 2013
Le Wagon is a global leader in immersive tech training, in web and data, for individuals seeking career changes or acquiring specific skills, and for companies looking to provide their employees with high-performance tech education through its Le Wagon for Business offering.
These immersive learning experiences are designed to be very hands-on. Offered as full-time or part-time intensive courses, both online and in-person on a campus, Le Wagon's training programs have already empowered over 20,000 students worldwide to accelerate their careers, transition into tech, or launch their own startups. Among its alumni, numerous entrepreneurs have established over 200 tech startups and raised more than $860 million globally.
Founded in Paris in 2013 with the realization that companies increasingly need experts who know how to use new digital tools, leverage the data they generate or design and code their own technological solutions. Today, Le Wagon is present in over 40 cities and 25 countries.
With a recognized teaching method and a student-centric approach, Le Wagon is the world's most acclaimed tech bootcamp, according to student reviews on Switchup and Coursereport, and has partnered with higher education institutions such as HEC Paris, IAE Business School in Argentina or King's College London.
Le Wagon for Business also helps enterprises, such as IKEA, Total, LVMH or Société Générale, solve their tech talent gap by training and building in-house tech and data teams.