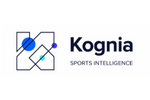 Company Size: 25
Av. Baix Llobregat 3, Sant Joan Despi
Founded: 2016
Kognia Sports Intelligence is a Barcelona-based startup building a next-generation soccer analytics platform. Using proprietary or external video feed from the games, Kognia's technology automatizes and conducts real-time and post-match tactical analysis of football games.
Kognia's software provides feedback directly to coaching staffs in their own language. Coaches are alerted to important tactical situations and given suggestions for exploiting them. Post-match, users can review squad performance and explore a database of training drills based on the detected tactics.
Current methods of data analysis have limited practical application for coaches (e.g., surface-level statistics such as heat maps and distance traveled), and despite technology, a coaching staff must still spend many hours doing manual video analysis in order to identify tactical patterns. Kognia's approach differs from current alternatives because it detects specific, high-level tactical fundamentals that have our team of football experts led by Joan Vilà, former FC Barcelona Director of Methodology and mentor to numerous elite players and coaches such as Xavi Hernández and Carles Puyol.
The vision of Kognia goes beyond serving technical staff in Football Clubs. Based on the interpretation of what happens in the field of play, the objective is to offer information 360 degrees, that is, to multiple industry segments and users, including scouting professionals, health condition practitioners, media companies or the Esport segment.