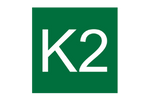 Company Size: 1-10
1068 Budapest Városligeti Fasor 40 AS6
Founded: 2016
We believe in life and business simplicity.
Processes and systems are to support our life, not opposite.
We are focused in cutting-edged cloud procurement transformations specialized in SAP and SAP Ariba solutions consulting.
We deliver procurement digitization consulting services to our customers from Europe (Austria, Germany, Switzerland, Netherland, Hungary) – thus international projects are daily at us.
Recently we look to improve our AI and IoT capabilities – so join our developer project team!
Our fast-learning track and special projects will keep you continuously interested, variable and cutting-edge  job satisfaction.
Visit our stand at TechJobs Fair from Budapest and learn more about your job opportunities!