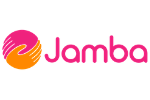 Company Size: 4
Belvederegasse 37/14, 1040, Wien
Founded: 2020
JAMBA-Career For All supports persons with different types of disabilities and health restrictions to attain key competencies, soft and professional skills in the IT & AI sector. As a follow up step, we act as a bridge between people with disabilities and employers, supporting professional development and job placement. 
Jamba originates from Bulgaria (founded in 2017) and now it operates in Hungary (since 2019) and in Austria (since 2020).
People with disabilities are full of potential and our Austrian team wants to unlock this potential and close the gap between unemployment and skill shortages in the areas of ICT and AI. We accompany applicants step by step on their way to new emerging jobs through training, joint preparation of application documents, job interviews to employment, and integration into the new work environment. We also support applicants after they have been hired in order to create long-term added value for both the employee and company.
At the same time, we proactively seek connections with employers who have an open and inclusive perspective. We prepare companies not only for due shifts in mindsets but also provide concrete and operational tools to successfully include a new talent with a disability. JAMBA provides full-cycle recruitment services, in which we act as an intermediary throughout the entire recruitment process. We assist with job applications, talent scouting, conducting accessible interviews, and successful integration into the workforce. The key to inclusion is both accessible work environments and a successful onboarding. We support companies through this process and provide the tools necessary to successfully hire talent with disabilities, with confidence even if it is the first time.
If you are a company sharing our vision for an accessible future of work that belongs to all and you are willing to start conversations and create change in society, reach out to us!