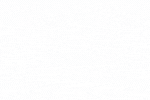 Company Size: 135+
Invideo Innovation Pte Ltd 50 Raffles place, #19-00, Singapore Land Tower, Singapore 048623
Founded: 2017
At InVideo, our mission is to re-invent video creation and make it accessible to the world ultimately. We firmly believe that the future of video creation is in the browser, across devices, collaborative and easy.
Currently, armed with 4000+ unique designer templates, 9M+ premium media (including iStock), a large audio library for every mood/genre and so many more customisable features, we are aggressively moving towards our north star metric. InVideo's flexible timeline and drag & drop editor further enhance the user journey of making professional videos on the browser.
Customer feedback is key to the way the product is shaping up everyday. We're only and only building for the end user, who makes videos for a living.
In a nutshell, anybody can make scroll-stopping videos with InVideo.
With 7M+ users from 195+ countries who have made millions of videos in 75+ foreign languages on InVideo, we look forward to the road ahead.