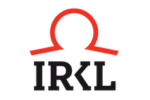 Company Size: 16
Street: Partyzantow 1/2/3 City: Olsztyn Postcode: 10-522 Country: Poland
Founded: 2014
IRKL has been successfully connecting employees and employers since 2014.
By combining traditional HR and New Media, we reach up to 90% of candidates, who meet customer expectations.
Thanks to our innovative IRKL™ method we convey the best profiles. The services we provide can be applied to recruiting specialists in foreign languages, office workers, accountants, bankers, IT experts, and construction sector employees.