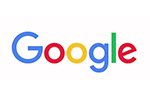 Company Size: 10,001+
Mountain View, CA
Founded: 1998
Google is a multinational corporation that is specialized in internet-related services and products. The company's product portfolio includes Google Search, which provides users with access to information online; Knowledge Graph that allows users to search for things, people, or places as well as builds systems recognizing speech and understanding natural language; Google Now, which provides information to users when they need it; Product Listing Ads that offer product image, price, and merchant information;  AdWords, an auction-based advertising program; AdSense, which enables websites that are part of the Google Network to deliver ads; Google Display, a display advertising network; DoubleClick Ad Exchange, a marketplace for the trading display ad space; and YouTube that offers video, interactive, and other ad formats.
Google was founded by Larry Page and Sergey Brin in 1996 while they were Ph.D. students at Stanford University.