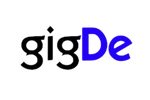 Company Size: 100+
112, H Block, Ground Floor, Sector-63, Noida
Founded: 2019
GigDe Global is a digitized version of "Tell Me, Why". We answer your every query backed by a proper research, mixed with a dollop of satire and punch of fun.
GigDe has reached millions of users globally through its brands, which are one of the leaders in its respective niche.
Our brands include:
1. The Voice of Woman
2. MENSKOOL
3. FITMIST
4. TECHSUNK