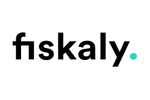 Company Size: 50+
fiskaly GmbH, Mariahilfer Straße 36/5 (4.OG) A‑1070 Vienna
Founded: 2019
fiskaly develops state-of-the-art SaaS infrastructure for POS manufacturers and retailers in Europe. Our SIGN fiscalization software and APIs are designed to avoid tax tampering by generating unique digital signatures for transactions. 100% compliant with country-specific laws, we focus on cloud-based solutions without any additional hardware. Our certified TSS for Germany is the market leader in this area operating in more than 500 thousand cash registers. Millions of people get in touch with fiskaly's products every day. By digitizing receipts in stationary outlets, we create a whole new customer experience through a sustainable, paperless alternative. fiskaly RECEIPT enables companies to optimize their business processes and utilize an additional marketing channel.
Our easy-to-integrate solutions and resource-saving mentality reflect our mission to make receipts simple. A dedicated team of more than 50 employees contributes to the company's success. Founded in Vienna in 2019, fiskaly now operates in Austria and Germany, running offices in Vienna, Berlin, and Frankfurt.