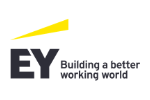 Company Size: 300000
EY, Golf View Corporate Tower-B, Sector 42, Sector Road, Gurgaon 122002, India
Our purpose — Building a better working world — is the foundation of our culture.
At EY, we empower our people with the right mindsets and skills to navigate what's next, become the transformative leaders the world needs, pursue careers as unique as they are, and build their own exceptional EY experiences.
Our more than 300,000 people and one million alumni form a powerful network. Each of those people leads and inspires others during their time at EY and beyond and brings our purpose to life in the work they do every day. The ability to invite, leverage and learn from different perspectives is key to delivering for our clients. We believe diversity and inclusiveness means growth. See our recent awards from respected organizations who have recognized our efforts.
We are investing more time, technology and money than ever before in skills and learning for our people. This includes the launch of the new, first of its kind EY Tech MBA, in collaboration with Hult International Business School. It builds on the success of our EY Badges program, which helps our people develop future-focused skills in areas such as technology, sustainability and leadership.
At EY, we're dedicated to helping organizations solve their toughest challenges and realize their greatest ambitions – from start-ups to Fortune 500 companies – and the work we do with them is as varied as they are.
Through our four service lines — Assurance, Consulting, Strategy and Transactions, and Tax — we help our clients capitalize on transformative opportunities. We also help them fulfill regulatory requirements, keep investors informed and meet the needs of all of their stakeholders. And in a fast-changing world, we give them the support they need to be effective today and create long-term value for tomorrow.
Across all disciplines and from every angle, EY professionals draw on our shared creativity, experience, judgment and diverse perspectives to reframe the future for our clients – now, next and beyond.