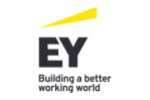 Company Size: 65000
EY Global Delivery Services India LLP, 2nd AND 3rd Floor Tower A, 2nd AND 4th Floor Tower B, DLF Cyber Park, Plot No-405 B, Sector-20,Udyog Vihar, Phase-III, Gurugram, Gurgaon, Haryana, 122001
EY Global Delivery Services (GDS) is a dynamic and truly global network of service and technology delivery centers. EY GDS teams combine deep technical knowledge with a focus on innovation, technology, and process improvement to create scalable services to support all EY member firms, service lines, and functions across all geographies and sectors. EY GDS plays a vital role in the delivery of the EY growth strategy. Over two decades, EY GDS has evolved from simply providing delivery support to becoming a world-class, value-adding collaborator to help EY clients grow, manage and transform their businesses. Supported by over 65,000 professionals based in 21 cities across 10 countries, including Argentina, China, Hungary, India, Sri Lanka, the Philippines, Poland, Spain, Mexico, and the United Kingdom.
EY GDS is hiring. To join us, send your resume to
.