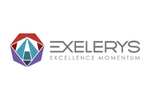 Company Size: 10
6 RUE D'ARMAILLE
Founded: 2014
A Next Generation #CyberSecurity and #CyberIntelligence Start-Up for Professional Services, Trusted Advisory, Consulting & Education, focused on cutting-edge multi-vendor solutions.
Our mission is to actively fight CyberCrime and solve our customer's concerns through enhanced services & solutions, across their existing infrastructures.
We believe in quality before quantity. Always.
Our main focus being on delivering excellence to each and every customer, we build solutions to solve existing problems.
Customers come first.
Our detailed technology solution framework makes our results extremely valuable for our customers.