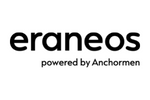 Company Size: 60
Quint Holding BV, De Oude Molen 1, 1184 VW Amstelveen
Founded: 2000
Create value with data. We are Anchormen – Data Activators, part of Eraneos Group
Do you want to be at the forefront of data science, engineering, and AI? Do you share a passion for Data and are always looking for the best reliable solution? Do you want to be surrounded by professionals like you, with a high level of skills and experience, contributing your expertise while still learning some new tricks from others? Join Anchormen, the DATA & AI practice of Eraneos Group!
Anchormen is a full-stack data activation expert offering innovative solutions that help clients transform, innovate, and grow. We believe that data is only valuable when it's activated. Join a team of Data Engineers, Machine Learning Engineers, Data Scientists, AI Experts, Consultants, and staff and help us deliver meaningful results to our clients.
Anchormen is part of Eraneos Group, an international group with more than 800 employees, providing complementary consulting and implementation expertise. We drive our clients' digital transformation in an even more targeted and comprehensive manner. We're an independent company, offering a complete portfolio from strategy and technology to implementation. We offer services around the globe but have a thorough local knowledge. We don't just stand on the sidelines; as a team we are committed to achieving your goals and accelerating your digital transformation.
Data is part of our DNA
At Anchormen, you will be responsible for developing high-end solutions for our clients in many different industries. Being at the cutting edge of technology means that we also need to keep our skills sharp! We value self-improvement and growth, so these are some of the things you can expect if you join our team:
Innovation Day – Every quarter we organize an R&D/Innovation Day where we pick new tools and technology or interesting topics and we deep dive in them. Those days usually involve coding or researching something new with your colleagues over some drinks and food

Tech talks & Conferences – Regularly, we organize internal tech talks where someone introduces a topic they've been researching or working on. This could also include current project in or out of Anchormen. We also often send our team to conferences and events

Knowledge sharing – we organize a lot of meetups, webinars, bootcamps, as well as constantly write technical blogs, whitepapers, and even record podcasts. Want to be part of the process or contribute? Go for it!

Training possibilities

Part of something bigger- Anchormen is part of Eraneos Group – an international consultancy, training, and technology company that supports their clients with their digital transformation.