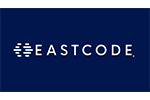 Company Size: 10
EASTCODE e.U. FN 477873f Pasettistraße 89/9 1200 Wien
Founded: 2017
EASTCODE is the bridge between western ideas and eastern solutions. We connect companies from Western Europe with software agencies from Eastern Europe. Based on many years of experience in the IT-sector we know how difficult it can be to find the ideal software development partner that fits a company's personal needs.
EASTCODE found the solution to this issue. We hand-picked more than 300 software agencies in Eastern Europe, analyzed them and evaluated all their processes covering the entire spectrum of their technology and competences behind them.